Compost bins are 0.9m high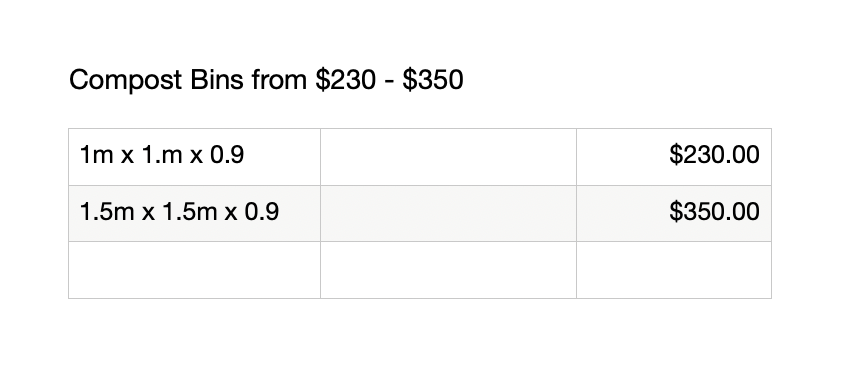 KiwiBackYard Macrocarpa Compost Bins
Macrocarpa has a high percentage of lower grade timber as a result of being unpruned so to maximise returns on those grades KiwiBackYard garden products are made, making use of the whole log.
Macrocarpa is untreated, eco-friendly, chemical free.
The compost bins have an interlocking system for ease of construction (no nails or posts required). They are tidy, smart and instant.
The life expectancy is 8-15 years.
KiwiBackYard products are bulky heavy items. 
When you order our products through the checkout we will price up the shipping cost, add it to your order and send you an invoice that shows the total cost. You are under no obligation to purchase the products until you have accepted the shipping cost.
Please contact us with any queries.
Only logged in customers who have purchased this product may leave a review.